Hey everyone, welcome to the second edition in a series of reviews of a year in music. Last month I reviewed the year 1999 and we're going back one year earlier today, to 1998. How long will this go on for? Fuck knows, it depends how long I can do a respectable review of a year. If I start struggling with my own personal music tastes going backwards, then I'll stop. I know a decent amount about music going back as early as the fifties but to list you 90 minutes of mixtape goodness for a year in the fifties is unlikely. Let's be optimistic I can do this for some time though!
Just in case you missed the year 1999 in review, here's the format. It will be done in five parts. I'll do a brief history of what happened in that year, followed by my five favourite albums of the year, then what I think the five best videos are. I'll then do a Top 10 most impactful (still refraining from using the word important) songs from that year. To wrap it up, I'll do my favourite songs in a mixtape format. So now that you know where I'm going with this, let's get to it!
Brief History of the Year 1998 in Music
"Iris", the huge hit by the Goo Goo Dolls, sets a new record in America by staying at #1 in the Hot 100 Airplay chart for 18 weeks.
Steven Tyler, lead singer of Aerosmith, breaks his knee at a gig in Alaska. This had a huge effect on the making of the video for "I Don't Want to Miss a Thing", as the camera angles had to be adjusted for shooting.
KoRn release "Follow the Leader", which goes on to sell 14 million albums, it's still the highest selling to date by the band.
Tommy Lee, drummer for Mötley Crüe, is arrested for beating up his superstar actress Pamela Anderson.
In pop news George Michael was arrested in a toilet in Beverly Hills for what is reported as 'lewd conduct'. Read between the lines.
Geri Halliwell goes into hiding, and a representative reports that she has left the Spice Girls. She would not play with them live again for over eight years.
My Top 5 Albums of 1998
#5 - "The Queens of the Stone Age" by The Queens of the Stone Age
Released: 22/9/98
Rating: ***1/2 stars
Stand-out tracks: "Hispanic Impressions", "I Was A Teenage Hand Model", "Regular John"
Yeah that's a low score. That's because I was surprised when I did my research on the year that there wasn't many albums I thoroughly enjoyed that were released. If you've been following me on here for sometime, you'll know that I'm a huge fan of TQotSA. But this album wasn't the best. They really defined their sound with their second album, "Rated R", but this album really lacked in quality. It sounds like a generic stoner rock album; you can compare this album to many other bands of the genre and it'll sound the same. TQotSA are above the genre of stoner rock, in a way that Nirvana are of grunge. But this effort has glimpses of what we were to see later on by the band, with "Hispanic Impressions" being a great little instrumental and "If Only" and "Regular John" still being played live by the band semi regularly even now.
#4 - "Version 2.0" by Garbage
Released: 4/5/98
Rating: **** stars
Stand-out tracks: "I Think I'm Paranoid", "Push It", "When I Grow Up"
This was released first in Japan on my birthday! Woo! Anyway, this was a good little album by Garbage. I always debate what was better, their debut or this, as they're both good little crackers. I don't listen to Garbage as much as I should, I thoroughly enjoyed their music when I was a kid and still do now. They were my big sister's favourite band when she was younger. Version 2.0 was definitely a step forward for the band musically, from their self titled album "Garbage", with a lot of inspiration from The Pretenders in their music. Shirley Manson will always be one of my favourite female vocalists from the nineties, she had a great voice.
#3 - "System of a Down" by System of a Down
Released: 30/6/98
Rating: ****1/4 stars
Stand-out tracks: "Peephole", "Sugar ", "Know"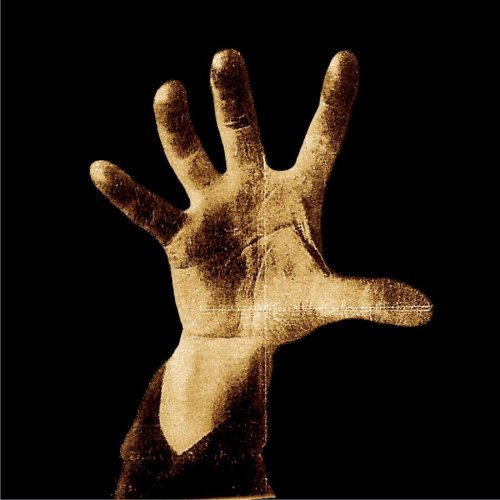 This album to some people is now considered a classic. SoaD's debut album was a true firecracker, it felt like a band of musicians venting all their frustrations of politics and life in general into thirteen tracks and thrashing it all out. That's pretty much what it is actually, but like a lot of SoaD's material, the material is venomous, but it's a form of focused venom that packs a nice bite. "Peephole", still to this day one of my favourite SoaD songs just does heavy metal with such fantastic style. "Sugar" is an excellent debut single, not many bands have had better ones that's for sure.
#2 - "Hellbilly Deluxe" by Rob Zombie
Released: 25/8/98
Rating: ****3/4 stars
Stand-out tracks: "Dragula", "Demonoid Phenomenon", "Superbeast"
I reckon if this was released on any other year this would have been '#1 on that review list. But it wasn't. There is one album in 1998 that I think is better. But I don't want to take anything away from this album. Rob Zombie, lead singer of White Zombie, released his solo debut. And this is it. "Dragula" is an industrial metal classic. It's untouchable as an important (yes, I said important) song of the decade, and the rest of the album isn't far behind in terms of producing great sounding metal. I debated last year, when he released "Hellbilly Deluxe 2" about what was the better album, and while it's a close call, I've got to keep faith to the original. "Hellbilly Deluxe" showed the world that Rob Zombie had moved away from his 'gothic Motorhead' roots and he stepped forward on his own, and produced an industrial clinic. If you like industrial metal, or heavy metal of many kinds for that matter, get this. Seriously. You will not be disappointed.
#1 - "Mechanical Animals" by Marilyn Manson
Released: 14/9/98
Rating: ****3/4 stars
Stand-out tracks: "The Speed of Pain", "Coma White", "I Want to Disappear"
I reviewed this album when I was around 14 or 15, you can read that retro review here. At the time I gave the album five stars, and if any album is deserving of such a perfect score, this would be one of them. I'm still a bit sceptical about keeping that score, so I've knocked it down a quarter of a star. I just find it hard to rate anything perfect, as there's always a snag to be found somewhere.
Regardless though, this is an incredibly underrated album. I always dispute what is the better album, this or "Antichrist Superstar", as they're both incredible masterpieces. One thing is for sure, this is definitely Marilyn Manson on form, and probably, in his prime. The combination of Manson's shrieking vocals, the raw industrial metal energy inspired by Nine Inch Nails get soothed and condensed into a modern glam rock tragedy. Manson took his influences from his teacher, Trent Reznor, and fused him with his love for David Bowie and produced this. It's an amazing album, and there's some fantastic material here. "The Speed of Pain", "Coma White" and "The Last Day on Earth" are evidence that Manson does have some form of singing voice. Yes, he can sing. No, it's not pure, and no, it's not Susan Boyle, but there is something there that comes through his throat that is an incredible listen. I love it. If you've always been intrigued by Manson, and want to get a mellower version of his controversial self, give this a go. I doubt it will waste your time.
My Top 5 Music Videos of 1998
#5 - "Dragula" by Rob Zombie
This is one of thos videos that you either love or you hate. It's so incredibly cheesy yet it's awesome. Rob Zombie is for the most part, driving the Munster Koach, which isn't actually the Dragula video he is speaking of, but it's still a funny visual, seeing this man dressed in gothic clothing, beared, and full of black and white makeup, just dancing horribly in this weird looking car. Most of the rest of the video is from the 1939 serial film The Phantom Creeps. It's just cheesy yet awesome at the same time.
#4 - "No Suprises" by Radiohead
Radiohead have been releasing great videos for sometime, some of them are are in depth (like Just, and Paranoid Android) while some of them are just simple concepts. This is one of the latter. The video is simply Thom Yorke, the lead singer, in what looks like a tank over his head. The lyrics are put on a reflection against the basin. Halfway through the song the tank fills up with water, for what seems like around a minute. In that time, Thom Yorke just stares at the camera. This minute or so, considering how simple the concept is, it's really quite the visual. It wasn't really a minute of underwater breathing, the director Grant Gee just sped up the tape and then reversed it, so it looked like it was a long time. But still, if you didn't know that fact, it made you feel kinda uncomfortable, looking at some dude with a drooping eyelid (a condition Yorke has had since birth), staring at you. It's a great visual noneoftheless.
#3 - "Vindaloo" by Fat Les
Who can't love this video? It's just a great parody of the iconic video "Bitter Sweet Sypmhony" by The Verve. Some of the scenes, like copying Richard Ashcroft's walking over the car are just ripped into (the person playing Ashcroft's character tries walking over it, before the car reverses and he falls over), it's just so funny. There's a lot of cameos in the video as well, like the actual band (which consist of Keith Allen, the actor, Alex James from Blur, and the artist Damien Hirst), Edward Tudor-Pole, Matt Lucas, David Walliams, a very young Lily Allen. It's just a great British video, and served us well as an unofficial anthem for the 1998 World Cup.
#2 - "My Hero" by Foo Fighters
At #2 is another Foo Fighters effort. I'd probably say consistently in terms of a career of music videos, the best band of all time for music videos has to be the Foos. Consistently for over fifteen years, they've produced excellent music video after excellent music video. Most of them are humorous, but some of them are really good for different reasons. This being one of those reasons. "My Hero" is one of my favourite videos of all time, just for the sheer visual. Dave Grohl, the lead singer, directs the video, and it's a simple concept once again, that of a man saving a woman's baby from a fire, then going back into the burning building to rescue that woman's dog. He goes in a final time to rescue a picture frame of the woman herself. The band is playing in the burning building as well. You never see the man's face, and the baby and dog have been blocked out as a form of mockery for documentaries. Still that aside, it's still a powerful video, one that is often overlooked I think.
#1 - "Rabbit in Your Headlights" by U.N.K.L.E. featuring Thom Yorke
Man this is one of the best music videos ever made. Truly. If you've never seen this video before you really need to stop what you're doing right now and watch it below. I don't want to even describe what it is. Just. Watch. It's just a magnificent piece of art.
The Top 10 Most Impactful Songs of 1998
As I said, I'm NOT calling it the 'important' list, although it's more than just popularity as well. Anyway, here are the 10 songs of the year. It's an unbiased list.
#10 - "No Surprises" by Radiohead
I spoke of this track in the Best Videos section but it really does show the strength of Radiohead when this tranquil piece gets to #4 in the charts despite it also being the third single off the album. "No Surprises" is definitely a Radiohead fan favourite however, and I fondly remember seeing an entire sea of fans singing it at Glastonbury one year. It's a beautiful song, definitely one of Radiohead's biggest soft songs, and it's one for them to be proud of.
#9 - "The Bartender and the Thief" by Stereophonics
Some people think I often overlook the Stereophonics but in honesty they get mentioned more than played nowadays. A lot of people like them, yet you don't often hear their songs on the radio, see them on music channels. It's hard to back that stuff up really. Regardless, this song is one of their most popular, it was the debut single off their album "Performance and Cocktails", and it got to #3 in our British charts. You still hear this track once in a while and it's considered a live favourite as it's one of their more catchy songs, as the Stereophonics tend to lean more towards a softer sound for their music.
#8 - "The Rockafeller Skank" by Fatboy Slim
"Right about now, the funk soul brother, check it out now, the funk soul brother, right about now…" and so on and so on. I don't really need to go into much detail into this dance classic. Chances are you've heard it and know of it. It's a catchy little tune by the man known as Fatboy Slim, although he doesn't get any of the royalties for the track whatsoever, despite it getting to #6 here in the UK. Why? Well his lyrics are a sample of a rapper named Lord Finesse; there are also four more samples, "Sliced Tomatoes" by the Just Brothers, "I Fought the Law" by Bobby Fuller, "Beat Girl" by John Barry and "Peter Gunn" by Art of Noise. All of these artists share the royalties for the track. It's a shame really, as this song is arguably more popular than all of those tracks combined, and they all probably got more money from Fatboy Slim than their own recordings. Poor Fatboy.
#7 - "Intergalactic" by the Beastie Boys
With it getting to #5 in the UK and winning a Grammy award, it's safe to say this is the Beastie Boys biggest hits. It's actually their biggest hit in this country so far, and is one of only two Top 10 hits by them (the other being "Ch-Check It Out"). While the group have had many ups and downs in their career, this is definitely seen as a career high chart wise, although the song is not as well considered as "Fight For Your Right" in terms of long term success. "Intergalactic" features the theme music from the 1980s film "The Toxic Avenger" and other samples, and the video is very popular too, where a giant robot causes chaos in a city and ends up fighting a large octopus. I only just realised how weird that sentence sounded.
#6 - "If You Tolerate This Your Children Will Be Next" by the Manic Street Preachers
A little bit of trivia for you, this holds a record in the Guinness Book of Record as the longest song title to get a #1 hit that doesn't have brackets. It is a really long song title that's for sure. It's arguably the band's biggest hit, although they have been consistently a Top 20 band since the early nineties (between 1991 and 2007, the band have managed 24 Top 20 hits, quite a remarkable feat). The song is about Welsh volunteers in the Spanish Civil War fighting. For such a strong subject it's quite a surprise that this got to #1 in a UK where dance and pop was rife but there you go. I don't think MSP will have a bigger hit either.
#5 - "Iris" by the Goo Goo Dolls
It may have had the longest run in the American charts with 18 weeks at the top but interest in the Goo Goo Dolls is nothing on what it was. Not only that, while it was a MEGA hit in the States, over here it only got to #26 and it's their biggest hit here too. So it's not the biggest song from this year, not anymore anyway, maybe if I were writing this thirteen years ago the outcome would be different. Regardless of that, the mellowness of the track, it's significance to the film "City of Angels" and how it was arguably one of the first tracks that lead to the current trend of soft sounding music with instruments and romantic lyrics (ie James Blunt, Maroon 5 etc).
#4 - "Pretty Fly (for a White Guy)" by The Offspring
It can easily be argued that this is the song that The Offspring will always be known for. Punk Rock is by dominant a late seventies and early eighties genre, and in the late eighties and early nineties, save for Green Day, punk rock waned. But when this track came out, you can easily make a case that THIS is the song that brought the Punk Rock Revival. Blink-182 became big, Green Day became even bigger. Good Charlotte and Sum 41 were also a part of that new surge, amongst other bands. But this is really the song that brought Punk Rock back again, just in a softer, more approachable way. The song is really funny, and the lyrics are not about hating on something, but on some white trash guy trying to get involved with the 'cool' kids, and having some success along the way. It's fun and catchy, and it's an incredibly influential song in modern day terms.
#3 - "It's Like That" by Run DMC vs Jason Nevins
According to Wikipedia, this song got to #1 in over thirty countries. That's more than any song I've covered so far to my knowledge on this website if that's the case. That's an incredible achievement. It was huge when it was released, and it's arguably one of the best remixes of all time. It's most certainly one of the most successful. You have to give a huge amount of credit to Jason Nevins for this effort, he turned an 'okay' 1980's rap song into a rap/dance classic. The song gets a great amount of airplay today and it sounds just as fresh as it did all those years ago. The video is a lot of fun too.
#2 - "Hard Knock Life (Ghetto Anthem)" by Jay-Z
Jay-Z at this point in his career was quite a decent respected young rapper in the States, but he was a little fish in a big pond in the worldwide music scene. Until this song came out. This song opened the doors worldwide for him, especially in the UK, where it went straight to #2 in our charts. The song was a huge hit, and it remained his biggest hit in Britain for 11 years, when in 2009 he released "Run This Town" with Kanye West and Rihanna and finally topped our charts. But this song is bigger than that track, much bigger. "Hard Knock Life", with it's fantastic sample from the classic film "Annie" is just a solid rap track with strong connotations. It will forever be one of Jay-Z's biggest moments, and finest moments even.
#1 - "I Don't Want to Miss a Thing" by Aerosmith
Urgh I hate this song personally. But this is unbiased. It's quite unbelievable how big this song was, and is. This song is more popular and more well received back then, and now, than the film it was promoting ever was (which was Armageddon by the way). This was Aerosmith's first and so far only #1 hit in the official US charts. They were together for 28 years before they reached the holy grail. The song got to #4 here in the UK, but it was a #1 hit in no less than nine countries. I hear this song on the radio semi-regularly today. The video was also a big success. It's easily Aerosmith coming full circle, with the band already having a decent amount of success worldwide already but never making that grand impact until this track came out. Even on a personal level for lead singer Steven Tyler it goes full circle, as his extremely gorgeous daughter Liv Tyler was featured in the film his biggest success story was promoting. All in all this is now a rock classic and will never be forgotten.
The Year 1998 Mixtape
Just in case you didn't know by now...
"A Mixtape is a playlist of a certain genre, band or era. The list is generally 80 minutes long, the same length of a blank CD, with further recommendations if some of the songs aren't to your taste. Remember kids, downloading is wrong!"
So here we go! My favourite songs from the year 1998. Yes, this is a biased list.
The Ballad of Tom Jones - Space and Cerys Matthews
Walking on the Sun - Smash Mouth
Pure Morning - Placebo

No Surprises - Radiohead

Pretty Fly (For a White Guy) - The Offspring

My Hero - Foo Fighters

Road Rage - Catatonia
It's Like That - Run DMC vs Jason Nevins

Vindaloo - Fat Les

Intergalactic - Beastie Boys
If Only - The Queens of the Stone Age
I Think I'm Paranoid - Garbage
Celebrity Skin - Hole
The Dope Show - Marilyn Manson
Got the Life - KoRn
Cracking Up - The Jesus and Mary Chain
Ava Adore - Smashing Pumpkins
Sugar - System of a Down

Dragula - Rob Zombie
And here are the five alternative songs if you don't like some of the above...
Rabbit in Your Headlights - U.N.K.L.E. featuring Thom Yorke

All Around the World - Oasis
The Rockafeller Skank - Fatboy Slim
This Is Hardcore - Pulp
Fly Away - Lenny Kravitz
And there we go! The year 1998 in review! I hope you've enjoyed this. So that's two years covered from the nineties, next month naturally I'll be covering 1997 and on a personal level I hope it's better year as I was quite disappointed with this year, it was not as good as I anticipated. Any comments or queries? Raise them below. Thanks for your time.I'll be back tomorrow, yes that's right, three posts in three days, with a live feed of the England match against Bulgaria. I hope to see you then.